About Mary Ellen "Meg" Grace and Grace Notes Music Studio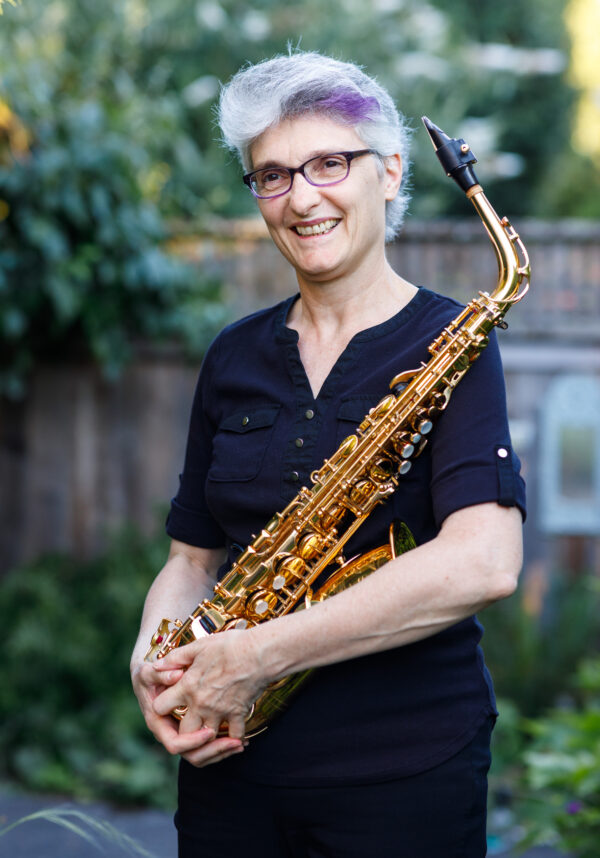 Music has been an intrinsic part of my life from a young age. I was 9 or 10 years old when my mom and dad took me to hear the Philadelphia Orchestra. As one of six children, having an evening with my parents all to myself was a special and rare experience. Going into the performance hall; seeing Eugene Ormandy conduct – all were magical happenings. I don't remember what they played, but my desire to express myself musically grew exponentially after that adventure.
My mother exposed me to Broadway musicals early in life – buying the soundtracks and playing the LPs on our living room hi-fi. Possessing the ability to whistle with rich tone and vibrato, she accompanied Angela Langsbury and Julie Andrews and others, in a true manifestation of "whistling while you work". My dad played violin as a youngster and sang tenor in church choir and college glee club. He sang to us often; such songs as, Marezee Doats and Yes, We Have No Bananas.
I began performing with my siblings. We put on plays and variety shows for my parents and one another. Our sound system consisted of a microphone created from an empty cardboard paper towel roll topped with a ball of aluminum foil.
Sharing music in performance is natural to me. Since those early days in my parents' living room, I've performed with Aurora Chorus, Zoa Smith, Terri Grayum, Portland Lesbian Choir, Portland Gay Symphonic Band, Rose City Swing, and The Rose City Gay Freedom Marching Band. I co-founded a saxophone quartet and formed my own jazz group, Meg Grace Quartet. I actively perform with Meg Grace Quartet in Portland and Portland Gay Symphonic Band, from banquet halls to concert halls. I can be heard on these recordings: Terri Grayum's Promise, Portland Lesbian Choir's Making Light, Zoa Smith's Weaver Songs, and the soon-to-be-released, Trouble from Poeina Suddarth.
What fascinates me about music is the emotional effect it can have on any living being; and how varied the emotional effects can be. I began cataloging these effects for myself; listing the song title, composer, performance artist, and how it makes me feel. I am interested in these diverse influences: how one song engenders a feeling of sadness in me and a feeling of nostalgia in someone else. Or how a particular song stimulates joy and exuberance and another song cries chaos and disorder. Then, to be able to take this powerful stuff (music) and create it myself – whether as a performer or a composer.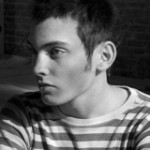 Meg's instruction has been a huge part of my musical experience. I have gained invaluable instruction, helped by her patience and vast knowledge of classical and jazz music.

Jacob Galash
Given my early exposure to music and resulting passion for music, it was a natural step to want to share it with others. I highly value the one-on-one relationships that develop in the studio setting. As a private teacher, I get to use my creativity in tailoring lesson programs for each individual student. I am able to respond more organically in this setting.
My Philosophy
I believe musical skills are inherent in every human being. This is the foundation to my approach in teaching. When I begin working with someone, I first establish where he or she is on the musical skills spectrum. What does he know about musical styles? Has she ever sung in a choir? What does he believe about his musical potential?
Many adults wanting to learn an instrument have put it off because they believed they were not talented. Somewhere in life, they were told they just weren't musical. Yes, there are some people out there who were born gifted. However, the Mozarts of the world are rare indeed.
But every person is born knowing rhythm and pitch. They just don't call it that. That's all music is; rhythm and pitch.
A baby crawls across a room to his own internal rhythm. The first sounds she makes have pitch, melody and timbre. Adults reinforce the child's musical expression with their own lilting, melodious speech.
Music is in us and around us all the time. Feel the rhythm of your morning jogging pace. Listen to the train's persistent chuga-chuga through town. Feel the pulsing rhythm of the wind. Hear melodies in the songbirds as well as in conversations at the local java hut.
We all express ourselves musically on a daily basis using the same instrument we have had since birth. Playing the sax or clarinet is an extension to that instrument. And we can do it at any age.
Call Me
I hope you find this website a valuable resource for becoming a more relaxed, confident, and mirthful musician. If you'd like to talk with me about how a sax or clarinet learning program figures in your future, call me today: 503-888-5796 or start now on the Sign Up page.
Remember to check out my FREE Resources page. Everything on that page is free.