Welcome to Grace Notes Music Studio
---
Clarinet and Saxophone Lessons for all ages
A Day of Duets, May 21
Our Spring recital entitled 2 by 3 or 4 was held on May 21. All the students joined with other students to perform duets in selections by Mozart, Dr. "Bugs" Bower, Pleyel, and others. "By 3 or 4" refers to the music being in three beats per bar or four.
Recent Recitals
An Die Musik was the theme for our Winter recital on January 8. We performed a variety of music, from Disco and R&B to Romantic and Baroque. Franz Schubert's lied, An Die Musik, was our inspiration.
On May 22, 2022 a limited number of people attended an in-person performance of 12 clarinet and saxophone students. Visit my recital page for photos and videos.
Over 5 Sundays in November and December 2021, small groups of students live-streamed their performances from my studio for the Fall Recital called Live Times Five.
In-Person Learning Resumes
Due to the global COVID-19 pandemic, I began teaching remotely using Zoom video conference software in March 2020. A little more than a year later, we were able to have lessons in-person at my studio.
Now if a student is sick or feeling any COVID symptoms, your lesson will be on Zoom instead. Inclement weather and difficulty with transportation are other reasons to go remote.
Each student has their own personalized link for online lessons with Mary Ellen. See my instructions for scheduling your lessons.
May 2023 Recital 2 by 3 or 4
Enjoy these photos taken after the performance. Please visit my recital page to watch and listen to all the performances.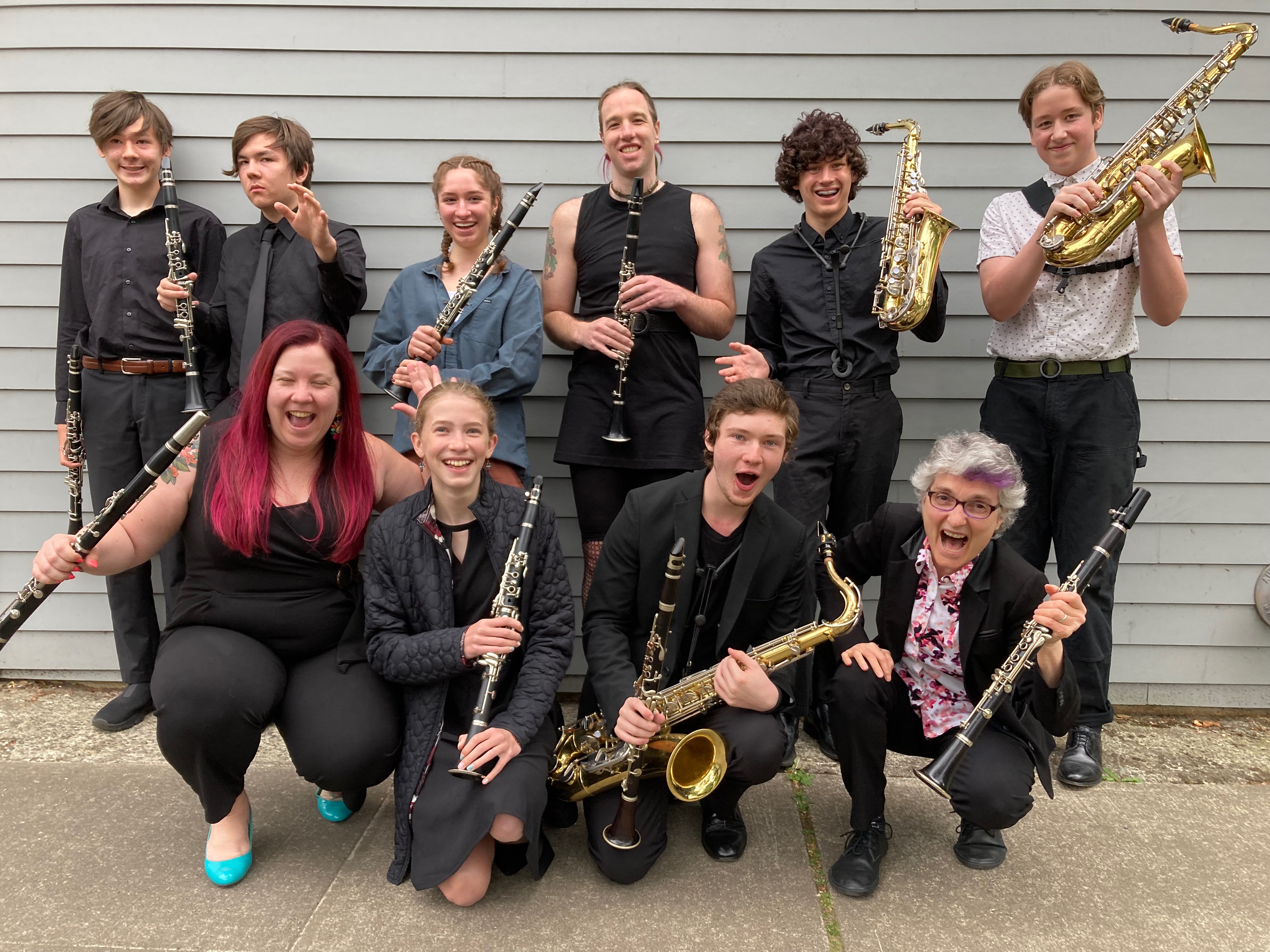 Clarinet and Saxophone Lessons
Clarinet and saxophone lessons are just the tip of the iceberg of offerings here.
Private saxophone and clarinet lessons are a student's first experience at Grace Notes Music Studio. I also produce at least one recital each school year.
Most Recent Posts
Services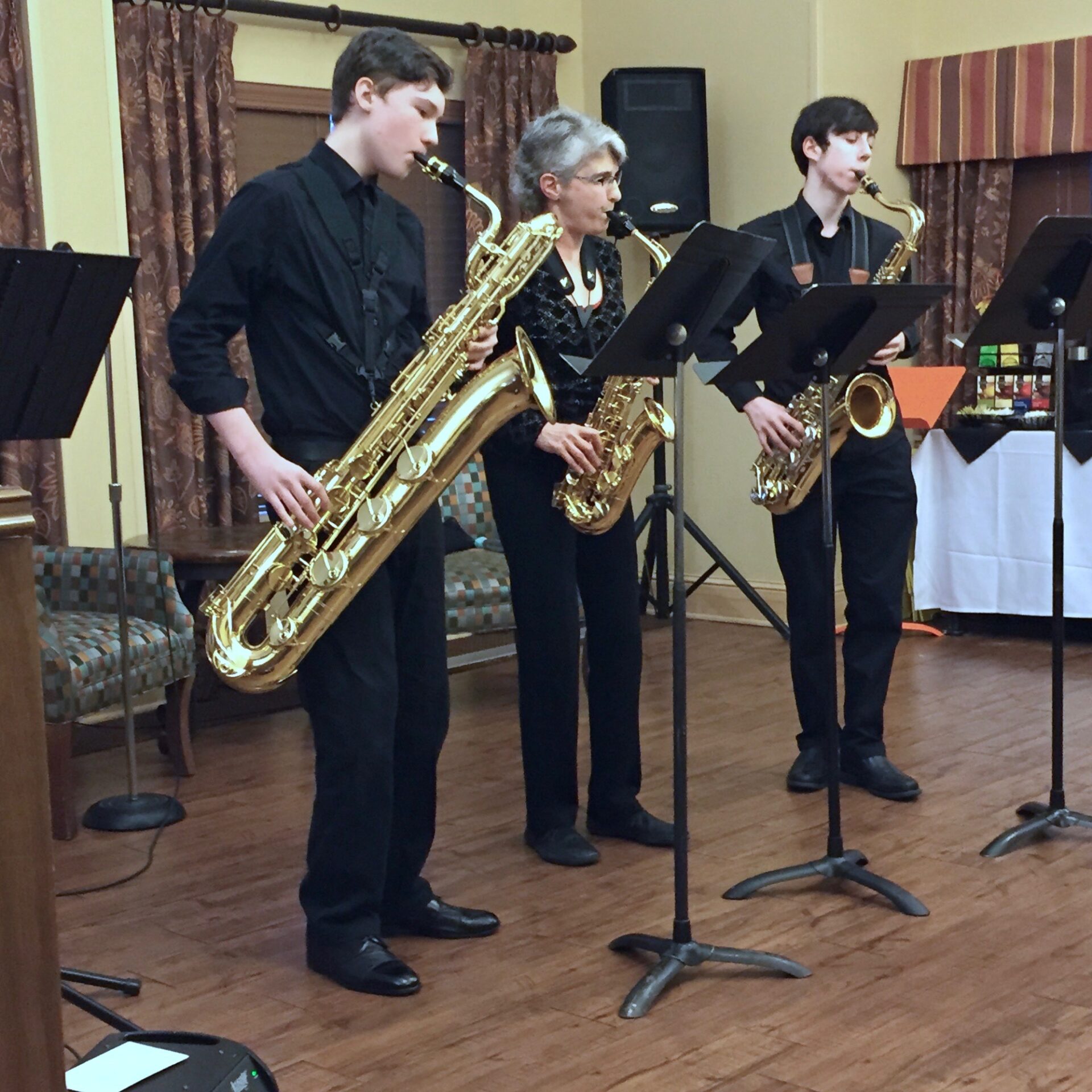 Recitals
Recitals
Twice-yearly performance opportunities
solo with or without accompaniment
duets, trios, quartets
classical and jazz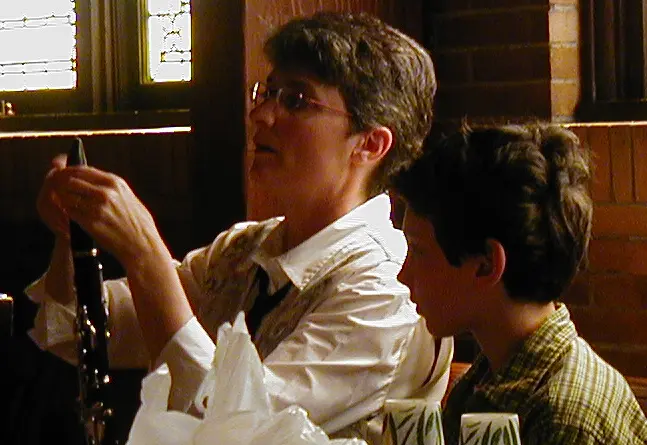 Sign up
for Lessons
Sign up for Lessons
Regular music lessons provide:
an expert, creative teacher
individualized attention
personalized lesson plan
time management
FAQ &
Answers
FAQ & Answers
Days and times I teach?
Performance opportunities?
Where is my studio?
Expectations of students?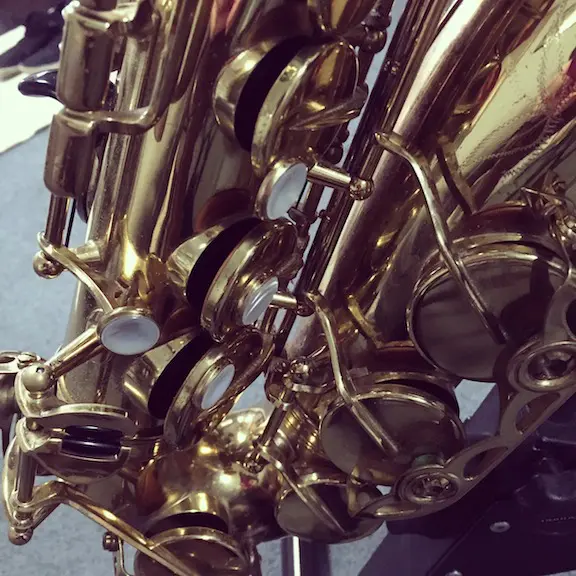 Resources
Resources
Here you can find links to:
Online Schedule
Intake form
Expectations & Policies form
Want to schedule a lesson? Call now! 503-888-5796