2 by 3 or 4
The Spring recital offered a performance of duets with students joining together to play works by Mozart, Pleyel, Dr. "Bugs" Bower and others.
We learned about the beat or pulse of a song and how to tell the difference between music with a duple feel (in 2 or 4) or a triple feel (in 3).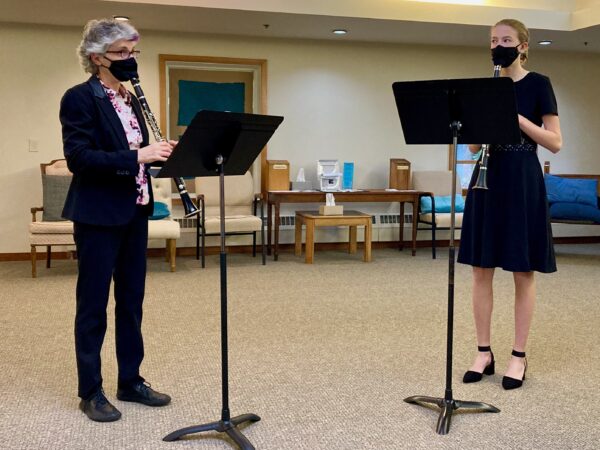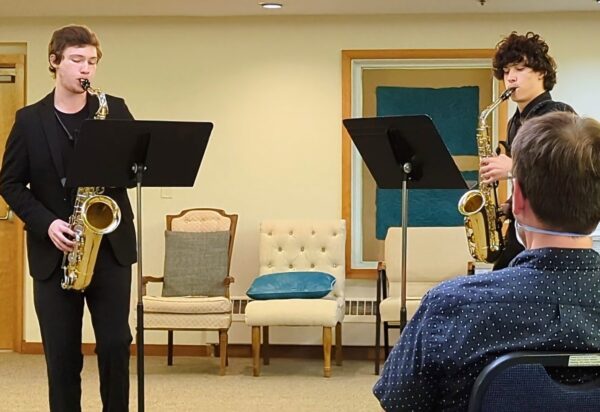 Above left, Cora and Mary Ellen played a Mozart excerpt entitled Adagio. Paul and Will, above right, performed Bop Duet #7 by Dr. Maurice "Bugs" Bower.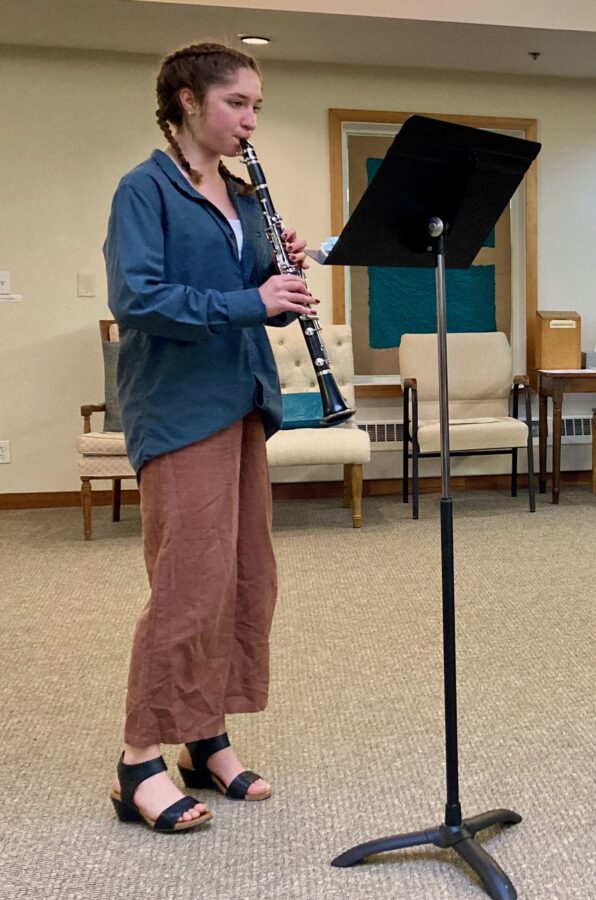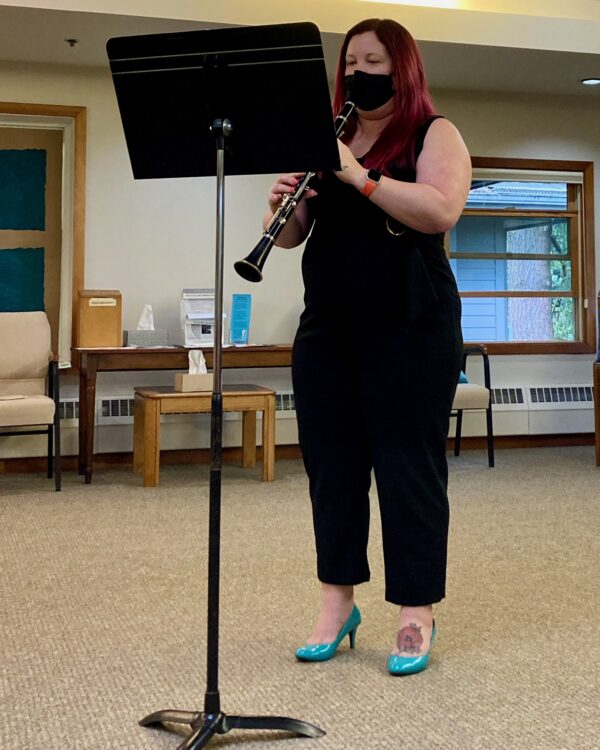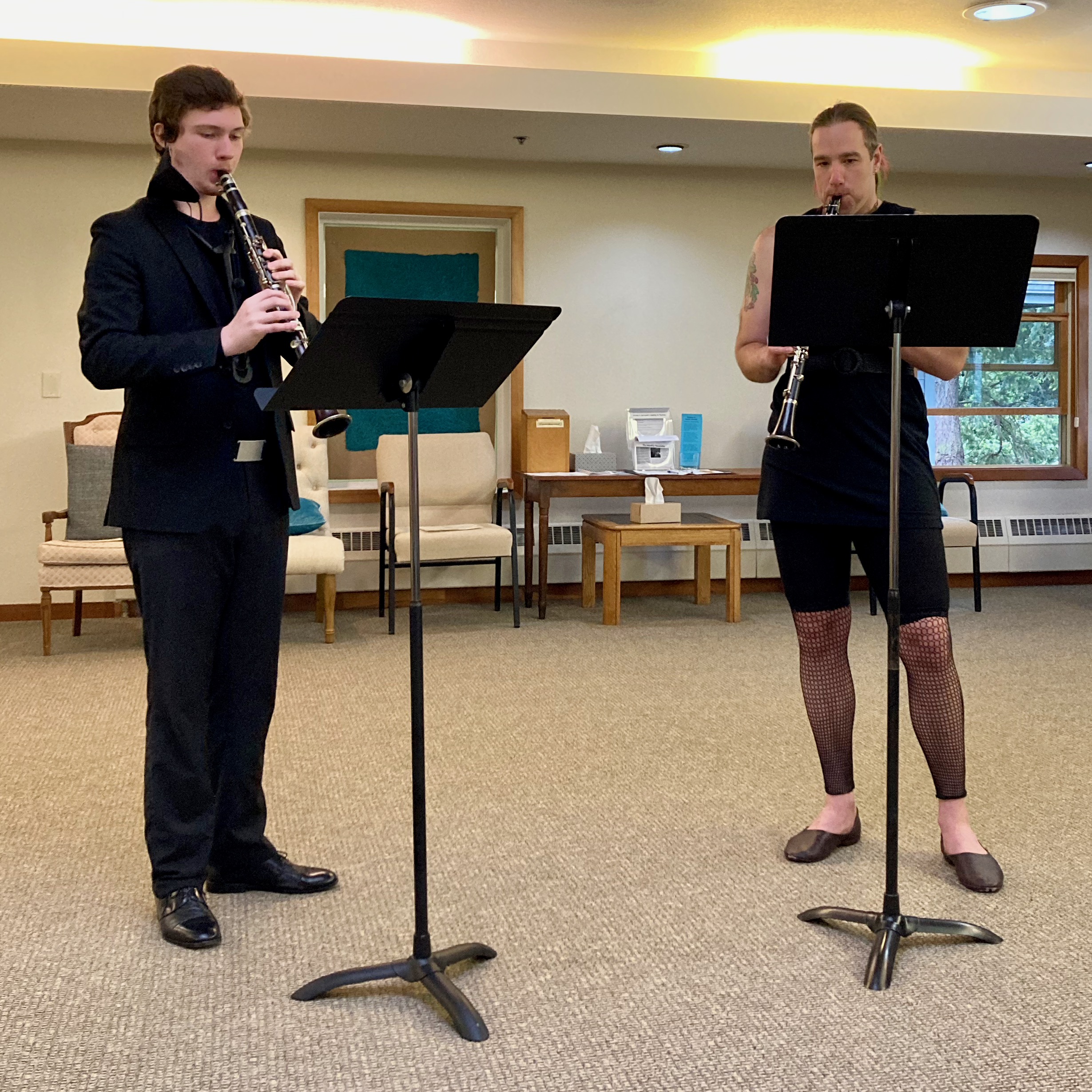 Lilly and Katie opened the recital with a duet by Ignaz Pleyel, Andante. Paul accompanied first-time performer, Mae, in the theme from The New World Symphony by Dvorak.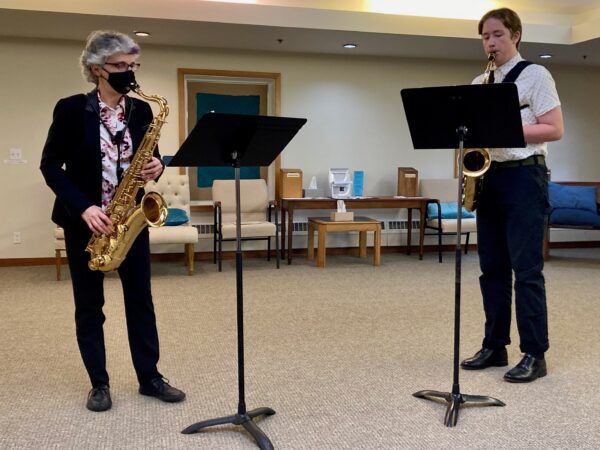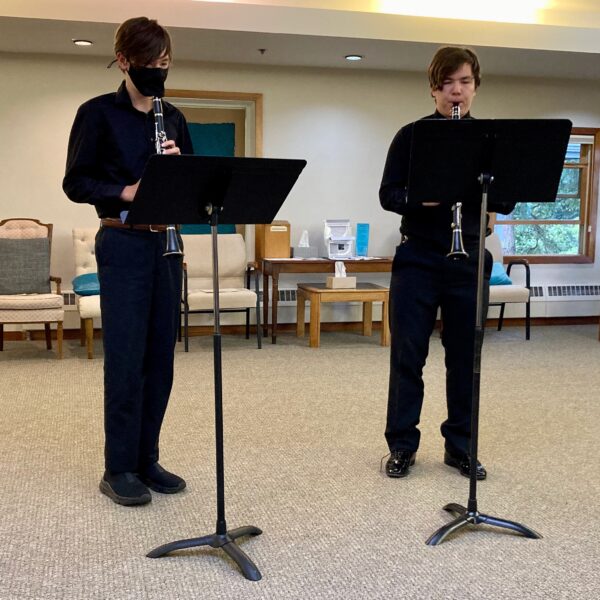 Miles and Mary Ellen played a Minuet by Jacques Aubert. Brothers Nathan and Zach closed out the concert with a Minuet by Johann Krebs.