2 By 3 Or 4
Students joined together to play duets by Pleyel, Mozart, Dr. "Bugs" Bower and others on May 21.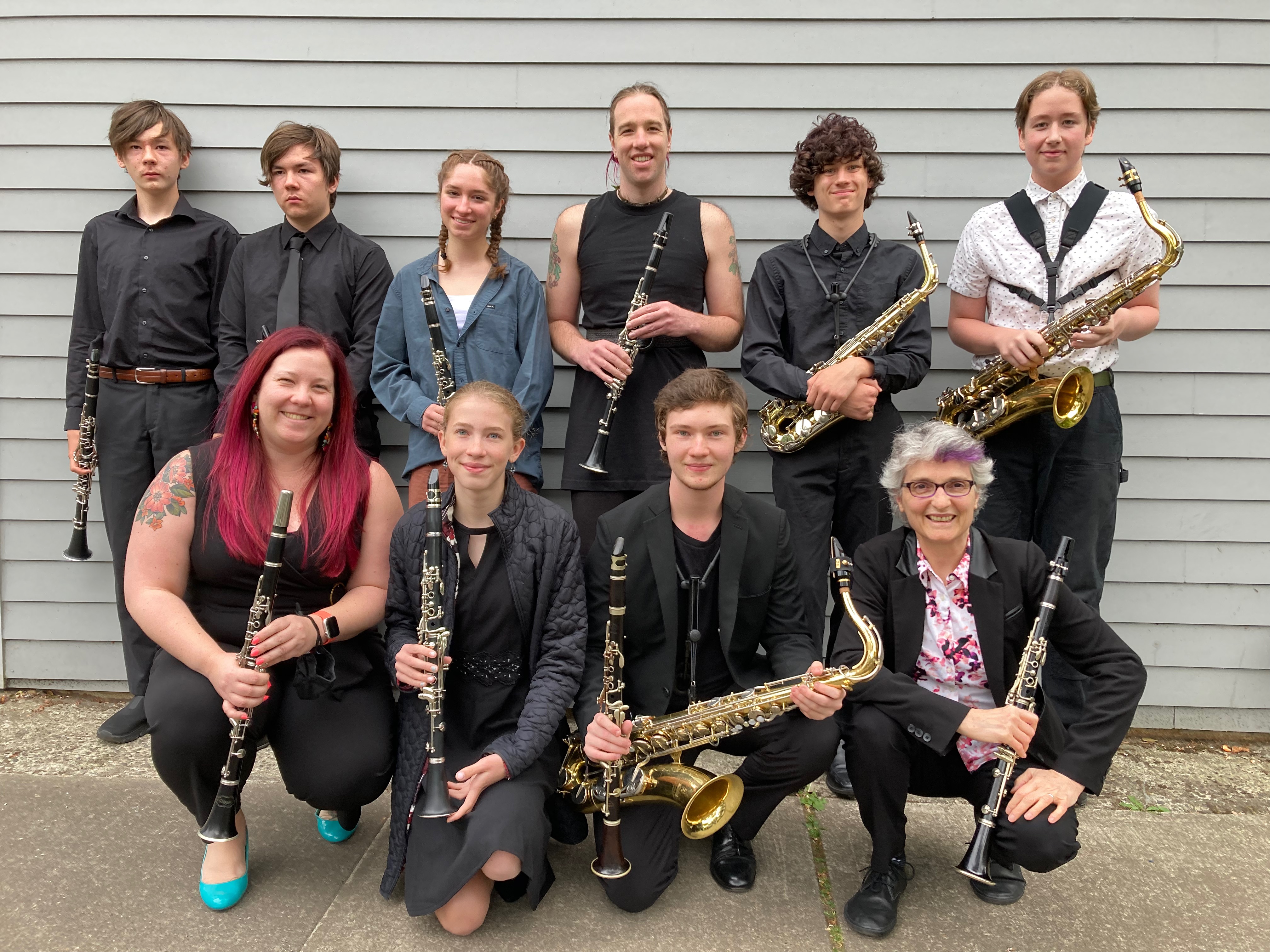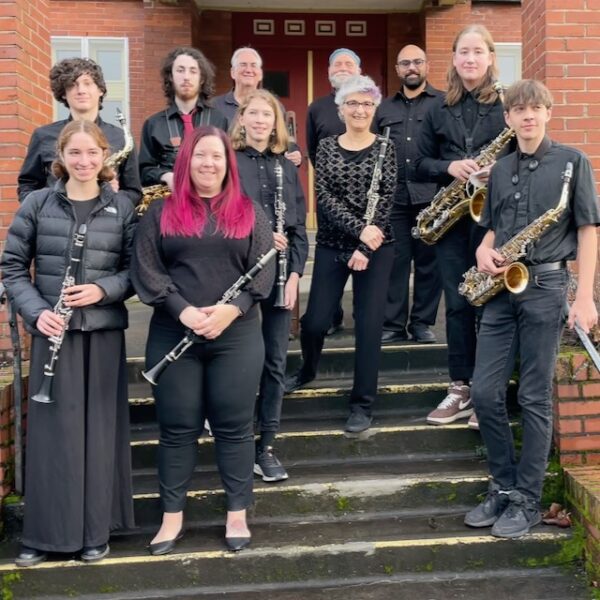 Winter 2023 Recital: An Die Musik (To Music)
The latest student recital was held in January, 2023 at the beautiful St. Paul Lutheran Church in Southeast Portland.
An Die Musik is the title of a lied by Franz Schubert, written in 1817. Lied, the German word for song, is a term for setting poetry to classical music. The lyric, translated from German, begins:
You, noble art, in how many grey hours
Where life has ensnared and encircled me
Have you kindled my heart to warm love,
Have you transported me to a better world!
When I think of how "life has ensnared and encircled me" the last three years, it has been Music that has saved me, "kindled my heart to warm love" and "transported me to a better world!" See and hear more here.
---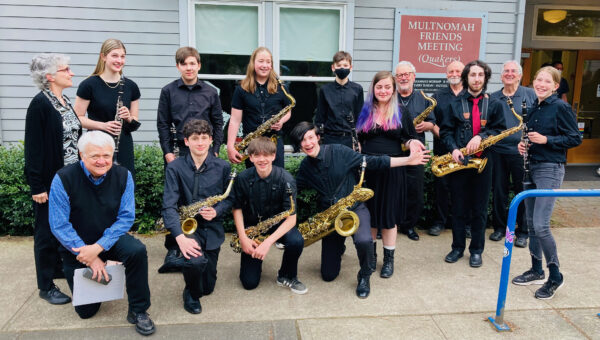 Be You! Spring 2022 Recital
On May 22, 2022, we returned to our first live and in-person recital since November of 2019. A limited audience of 50 people cheered on 12 enthusiastic performers with special guests, Jon Oace, Jay Harris, and Cary Buchanan. Check it out here.
Live Times Five! Fall 2021 Recitals
Both recitals in 2020 and the Spring Recital of this year were composed of pre-recorded student performances that were stitched together by me in a digital recording and film studio. Now, here it is November and December of 2021 and we're still not quite ready for a large group of people in a concert hall. So we are doing the next best thing; live-streaming from my studio with a small group of performers.
To accommodate the seventeen students who have prepared solos this Fall, I've grouped them into small clusters of 2-4 students at a time. Over five Sundays: Nov 7, Nov 14, Nov 21, Dec 5, and Dec 12; we are live-streaming performances from my studio in Southeast Portland to the world. If you want to tune in to the live performances, contact me for the unlisted link. View the recorded performances and photos here, Live Times Five!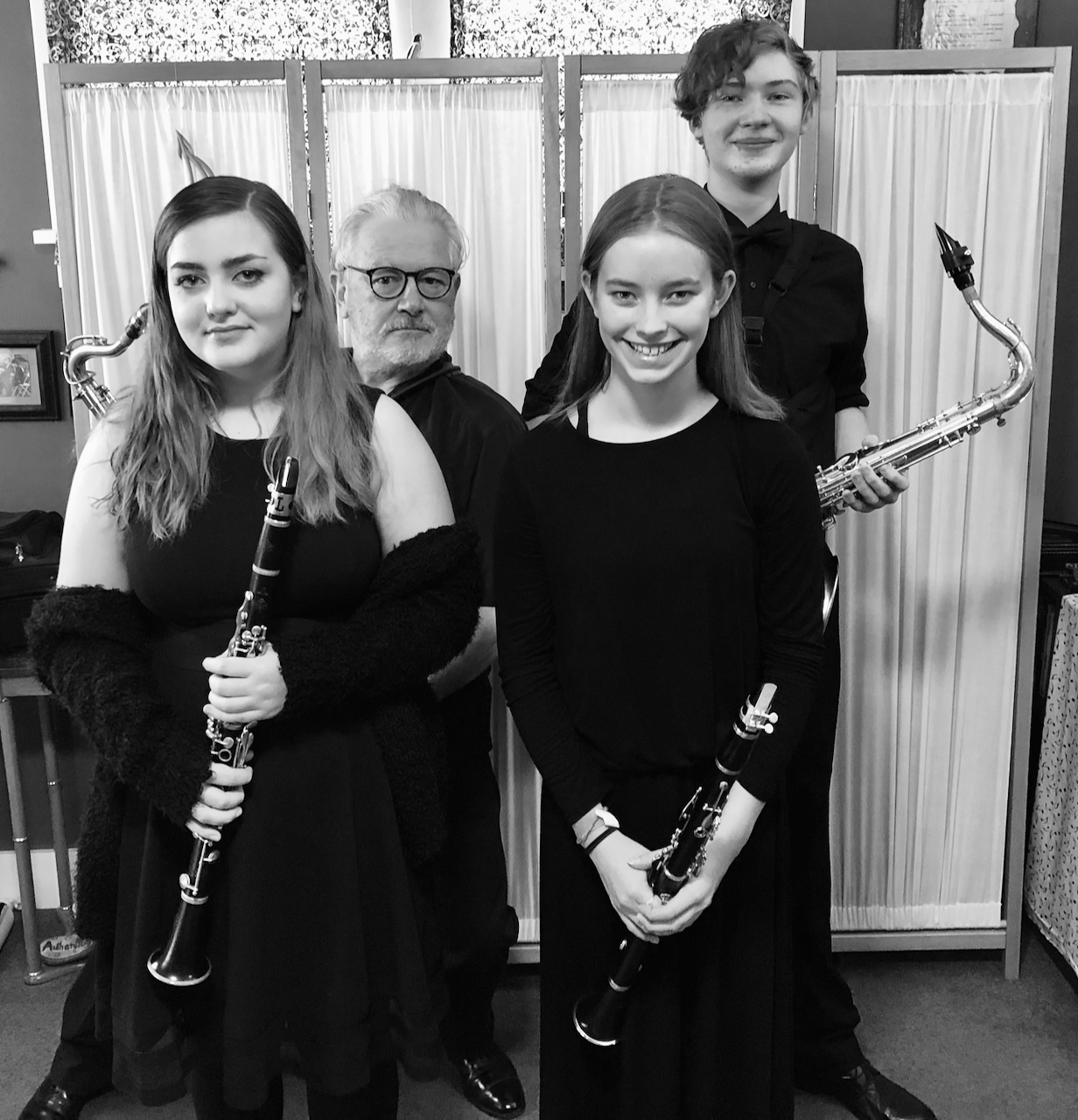 BIPOC Rock! Spring 2021 Recital
On April 11, 2021, I streamed videos of 17 students performing music by composers who are Black, Indigenous, People of Color. The composers lived in every century from the 1700s to today. They hail from Ghana, West Africa, New Granada, England, and The United States. We will hear music by Kenneth Kafui, Ignatious Sancho, Clarence Cameron White, Thomas J Martin, John Coltrane, Scott Joplin, and Herbie Hancock. Read more about BIPOC Rock!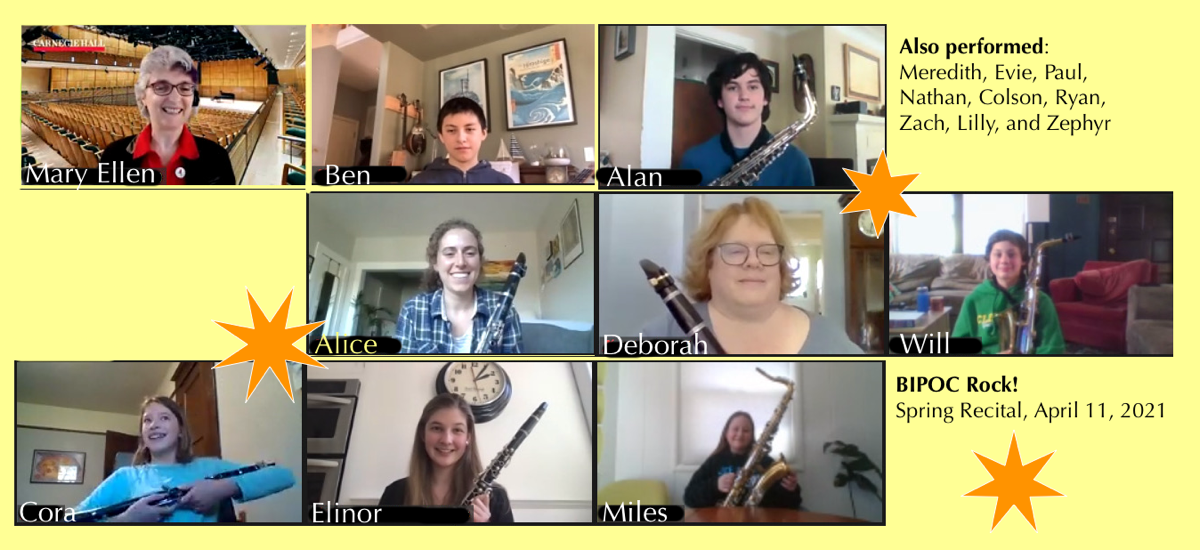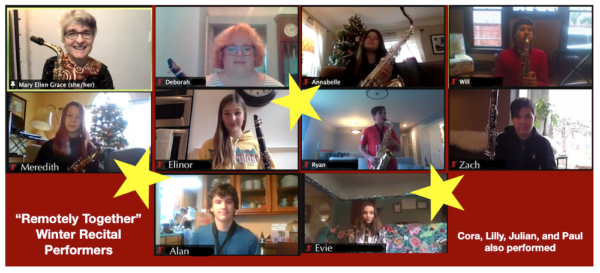 Recent Recital Photographs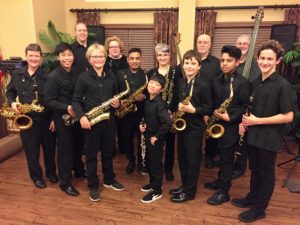 Past recitals
More recitals listed below.
Meg [Mary Ellen] is an awesome teacher! She is always positive and energetic and patient. When I struggle with a piece or exercise, she uses metaphors to help me understand. Taking lessons with Meg has made me a more determined person. Meg is always helpful and insightful. Whenever I need help or am struggling, she tells me of numerous ways to make the tone sound brilliant, or ways to understand and play the music correctly. I am very grateful to Meg

Katy Kimes
Active students perform twice a year in the Spring and Fall recitals. The Fall recital consists of performances of small ensembles; duos, trios, and the like. Playing groups are formed with other Grace Notes Studio students. You may also form an ensemble with family members or other individuals upon approval of Mary Ellen Grace. The Spring recital is your opportunity to perform a solo work, with or without piano accompaniment. Accompaniment may be piano, guitar, accordion or another chord-playing instrument. In most cases, the music will be chosen for you in accordance with your skill level. However, I am always open to student ideas for solo/ensemble music choice. These events are your chance to show your family and friends all that you have learned in the preceding months. I find great inspiration in watching my students of all ages expressing themselves musically. It is exciting to hear them become the talented musicians they dream of. Get some inspiration by clicking on any of the dates below. You can view photos, listen to recordings and in some cases view and listen to video recordings of past performances.
Perform at next recital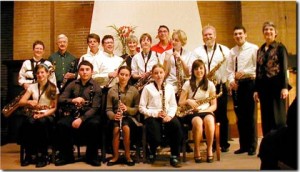 Would you like an opportunity to perform at the next student recital? Contact Mary Ellen Grace to arrange for lessons on clarinet or saxophone, or learn to improvise on any wind instrument.