Even though only one piece of music that was performed at the April 11 Spring 2021 recital can be classified as Rock, I couldn't resist the title suggested by my Beloved.
Seventeen students performed music by Black, Indigenous, People of Color. The composers lived in every century from the 1700s to today. They hail from Ghana, West Africa, New Granada, England, and The United States. We heard music by Kenneth Kafui, Ignatius Sancho, Clarence Cameron White, Thomas J Martin, John Coltrane, Scott Joplin, and Herbie Hancock. On this page: photos of performers and audience, the video playlist, and a program to download.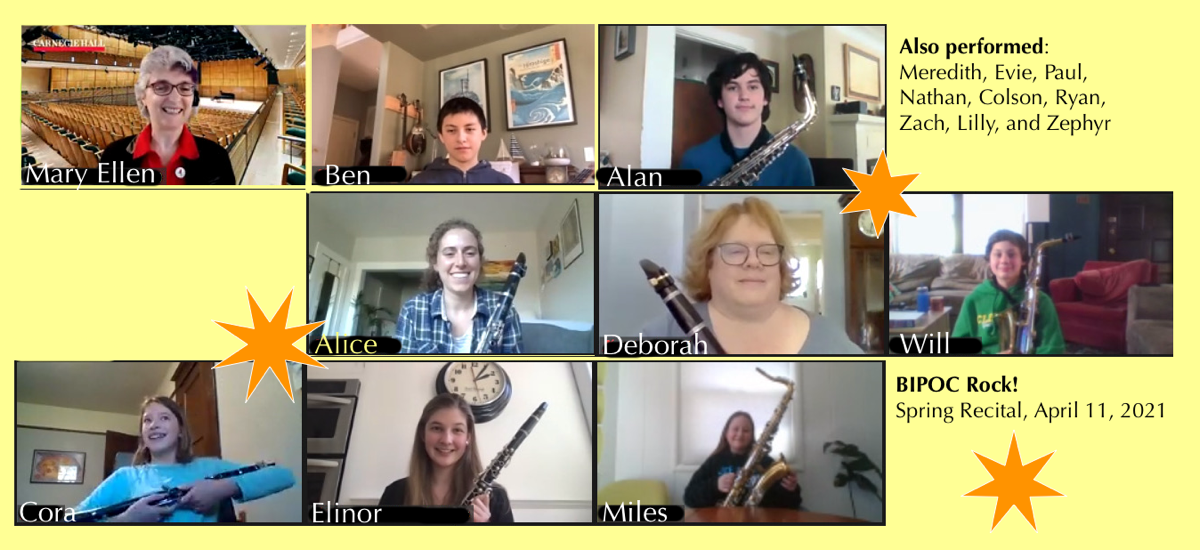 When: Sunday April 11, 2021. The room opens at 12:45pm and performances will start at 1:00pm. You can attend the show from anywhere in the world with internet access or a cell signal.
Video Playlist