Meg Grace is one of the best music instructors I have ever had the joy of knowing. She is very educated in the field of music and is willing to pass her knowledge onto students. My experience has been a very good one. Lessons have made the clarinet so much easier to play!

— Peter Kurtz
I've found many useful books that have inspired me to improve as a musician. May you be inspired to advance your musical journey by these books as I have.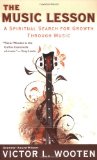 The Music Lesson by Victor L Wooten. I devoured this book in a few days and then went back to re-read sections. Hearing Mr. Wooten play bass at a Béla Fleck performance and meeting him afterward are what prompted me to purchase the book. As the subtitle says, the book is about A Spiritual Search for Growth Through Music.
The Musical Life: Reflections On What It Is And How To Live It by W. A. Mathieu. A holistic view of humanity as inherently musical.
The Listening Book: Discovering Your Own Music by W. A. Mathieu. Both Mathieu books are collections of essays about the subtle power in music; talking and moving musically; listening with more than your ears; embracing mistakes; and thoughts about practicing. And a whole lot more. These essays will get you thinking about music in incredible ways.
Making Music for the Joy of It by Stephanie Judy. reference for amateurs and pros alike. This book was a Christmas gift from my spouse when it came out in 1990. Ms. Judy writes about being an adult amateur musician and how to keep it enjoyable.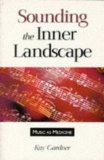 Sounding the Inner Landscape by Kay Gardner. Read about the curative and transformative elements of music and sound. The chapter entitled 'Droning, Toning, Mantra, and Chant' is a particularly powerful one.
What to Listen For in Music by Aaron Copland. The definitive guide to musical enjoyment. Mr. Copland discusses what to listen for in music, how to listen, and makes the point that you can't understand much about music without the actual listening to it!
The Art of Saxophone Playing by Larry Teal. Filled with useful diagrams of finger positions, embouchure formation, reed structure and more.
This Is Your Brain on Music: The Science of a Human Obsession by Daniel J Levitin. Dr. Levitin, rock-music-sound-engineer-turned-neuroscientist, writes about his complex subjects in a totally accessible way. Another thought-provoking tome.
1,000 Recordings To Hear Before You Die, A Listener's Life List by Tom Moon. Moon shares lists of recordings from every music genre imaginable. Invaluable resource.
The Artist's Way by Julia Cameron. Though not specifically about music, Ms. Cameron's book has definitely impacted my creativity and thereby my musicianhood. It's a 12-week self-directed course you can do alone or with a small group.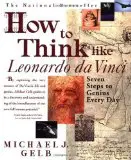 How to Think Like Leonardo da Vinci: Seven Steps to Genius Every Day by Michael Gelb. I love Mr. Gelb's book for the way it makes genius accessible to all of us. For sure, to think like Da Vinci is to think like a genius. Problem-solving, sharpening senses, and improved brain power are just a few ideas Mr. Gelb delves into.
How Not to Be Afraid of Your Own Life: Opening Your Heart to Confidence, Intimacy, and Joy by Susan Piver
This is a book about meditation. This is a book about breathing and self-confidence. And this is a book about being a musician. Although Ms. Piver doesn't mention music specifically, my reading of it naturally is done through the lens of my musician self. Bringing a meditation practice to my life changes who I am as a musician and teacher.
Note: I created an Amazon Associates account which means I will receive a commission if you choose to buy any of the books through the links provided.