I like playing music more now!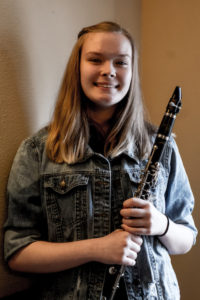 I chose to take clarinet lessons with Mary Ellen because she came to my school as a guest teacher and was helpful and really nice.
Private clarinet lessons have made a difference in my life. I'm learning things I hadn't heard from my band teacher. I may be busier now but I like playing music more!
One of the most valuable things Mary Ellen does in my clarinet lessons is to really make sure I understand a concept before moving on to the next thing. Mary Ellen is fun, helpful and patient!
—Lexi Phares-Culver