Outstanding Soloist Award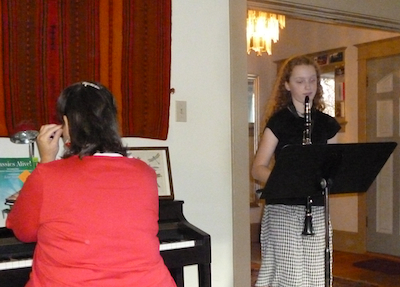 Mary Ellen is thoughtful and encouraging in teaching me. Before I started lessons with Mary Ellen, tenor sax was hard. Now it's not hard at all and I'm first tenor!
Lessons with Mary Ellen helped me improve on both clarinet and tenor and they can help you too. — Georgia Hastie
Georgia was chosen Outstanding Soloist from Warner Pacific College's Middle School Jazz Band Festival, February, 2013.