Safe Space To Make Mistakes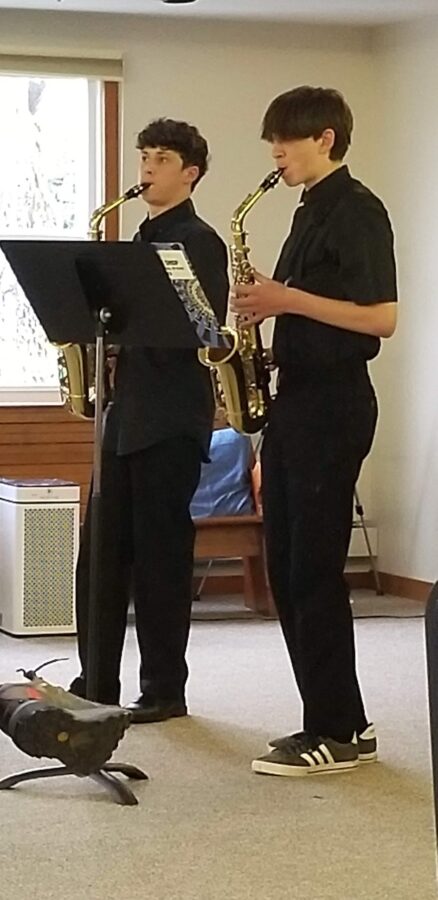 Saxophone lessons with Mary Ellen have helped our son Will grow in both skill and confidence.
We appreciate that Mary Ellen has taken the time to get to know him and his interests, and that she's helpful and caring when he's going through a rough patch.
She's helped him feel comfortable trying new things like improvising, and re-learning some skills that he hadn't learned properly before starting lessons at Grace Notes Music Studio.
He can get frustrated when things don't come easily to him, and Mary Ellen has helped him feel like he's in a safe space to make mistakes and really learn from them.
I think the best thing about lessons with Mary Ellen is that she makes music fun, and Will is excited enough about music that he makes time to practice almost every day without any reminders from his parents. –Laurel Walker