Social Connection & Positive Activity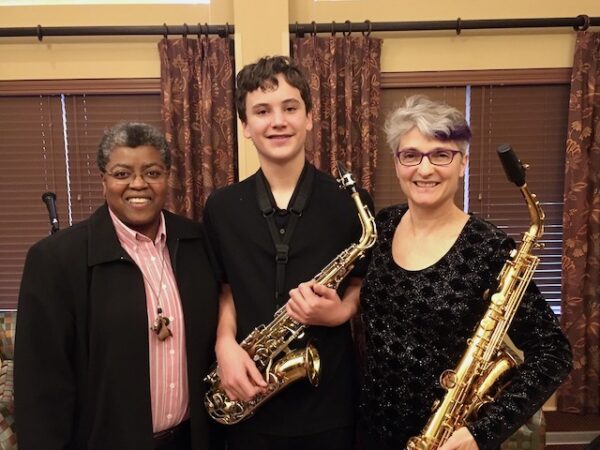 Jen Patterson, Alan's mother: We listened with so much joy to the concert (Spring 2021 Recital) of all of your students and he noted how good the other freshman boy from Franklin played and Alan noted "Yeah, he is really committed to it!"  
Well, I guess every student doesn't become a serious musician, but the lessons you've provided have been such a positive thing for Alan. For a shy guy, it has provided a great opportunity to find confidence in front of a crowd, and provided a nice place to land in high school — to be in the concert band. I am hopeful that marching band will be a great source of social connection and a positive activity for him.
Remember that day we got to cheer on the middle school band at the story book parade!? That was so much fun! I hope that we can watch a parade together of the Franklin HS band!
I know that beyond the music Alan has also benefited from the positive relationship with you. You have been consistent and reliable and just completely lovely in every interaction. You've somehow provided this great balance of acceptance while also providing challenge — a true gift.