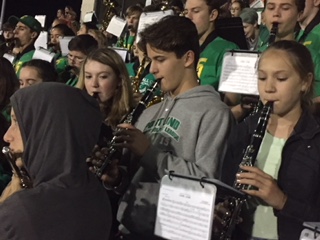 Jackson's mother, Jorie Weinberg: "Jackson was really excited to learn how to play the clarinet and he felt that his school class was not moving fast enough. He was super excited to start lessons where his music skills increased quickly.
The lessons have also given him the confidence to play solos. At Christmas, he played for over an hour for our family. It was really nice. Jackson is very comfortable with you and has enjoyed his lessons."
Jackson Weinberg: "Whenever you teach me a new rhythm or a new note you do it in a way that makes me remember it and learn how to use it. Clarinet lessons with Mary Ellen are fun, helpful and tough.
If you're considering taking lessons with Mary Ellen, you should; she's patient and kind. She has a lot of experience and she will help you play the music that you're interested in learning how to play."