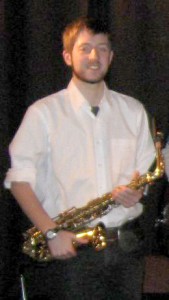 Meg Grace has been the perfect teacher for my son Davis. He has a mind of his own and needs to be frequently reminded and persuasively guided. Meg has encouraged him to seek out music that appeals to him and challenges him, and she has managed to seamlessly insert fundamentals and theory into the lessons in such a way that he accepts and even embraces them.
Meg is always professional, and is very patient and encouraging. She has a proven track record with both youth and adult students at all levels from new-to-music to advanced. She provides support and encouragement not just during the lesson but outside it as well through her regular e-newsletters.
She also introduces students and their families to live performances by professionals by inviting colleagues to perform as part of her twice-yearly student recitals and by inviting students and their families to join her in attending professional performances in the Portland area. I'm so very glad we found Meg Grace!