Contact Me
If you've read through my website and would like to learn more about how I might help you achieve your desired musical results, please contact me to discuss your situation. When you call me, we'll have a conversation to learn about your needs and goals.
Or you can go directly to the signup page. Complete the signup process and schedule your initial 45-minute lesson. Bring your instrument, reeds, and any music you may be working on – whether your own personal choices or assigned band or school music.
For beginners, this first lesson will include much of the foundational skills needed to play your instrument as well as how to care for your instrument. For others, I will assess your playing ability and knowledge of your instrument and music theory.
All of this info gathering allows me to plan your personalized lessons.
I have found Meg to be an incredibly knowledgeable, proficient, fun, and challenging teacher. Although I have not studied privately with anyone else, I would not hesitate to recommend her. —Jacy Clare, shown playing in high school band
Call or email me to set up your first lesson. I acknowledge your initiative in taking this step to making a difference in your musical life! Use the contact form below or call me at 503-888-5796.
Getting Here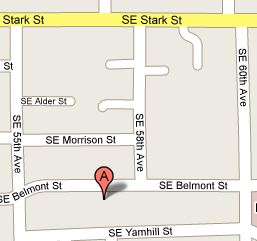 Grace Notes Music Studio is located in the Mt. Tabor neighborhood of Portland, at 5644 SE Belmont St, Portland OR.
On bus line #15, connecting and nearby bus routes: 20 on East Burnside, 4 on SE Hawthorne Blvd., 75 on SE 39th Avenue, and 71 on SE 60th Avenue. Visit TRIMET's website to plan your bus route to my studio.
Visit my free resources section for valuable instruction and advice geared for expanding your confidence and joy in music.