Concert of Remembrance
March 12, 2017 @ 2:00 pm

-

4:00 pm

PDT

Free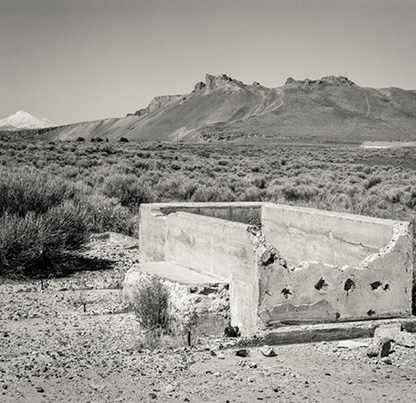 This concert commemorates the 75th anniversary of FDR's Executive Order 9066, which uprooted American citizens of Japanese descent all over the western United States and incarcerated them in camps and is in collaboration with Cascadia Composers and the Oregon Nikkei Legacy Center.
Along with premieres of new compositions honoring the occasion by Cascadia composers Daniel Brugh, Ted Clifford, Denis Floyd, Janet Mittelstaedt, and Greg A Steinke, the program will feature photographs by New Mexico photographer (and camp documenter) Joan Myers, poetry/recitation by former Oregon Poet Laureate Lawson Fusao Inada, and a video by the Oregon Nikkei Legacy Center.
The Cascadia Composers are the Cascadia Chapter of the National Association of Composers/USA.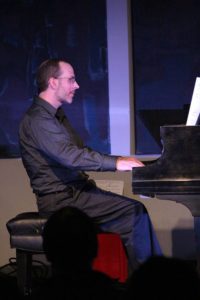 I'm excited to be performing the new work by Ted Clifford, Poems in Stone. It's scored for piano, bass, percussion, alto sax, and vocalist.
The concert program honors the thousands who were forced to spend the duration of World War II behind barbed wire in internment camps across the West.
The music, in a variety of styles and genres, includes works for solo oboe and a variety of mixed instrumental ensembles, including oboe and fixed media and jazz quartet; some with voice or recitation.
These works are poignant but also hopeful, as the composers drew their inspiration from sources including poetry by Japanese Americans Lawson Fusao Inada and Toyo Suyemoto, and from the book Children of Topaz by Michael Tunnell and George Chilcoat, based on diaries from a third grade internment camp classroom.
Jan Mittelstaedt, with lyricist Roberta Badger-Cain, based her work on interviews with the grandmother of one of her piano students, who was interned at the Minidoka Relocation Center in Idaho.
Concert of Remembrance performers include Colleen Adent and Dianne Davies, piano; Janet Bebb, flute; Tim DuRoche, percussion; Betsy Goy, violoncello; Mary Ellen Grace, alto saxophone; Barbara Heilmar, clarinet; Chris Higgins, double bass; Ann van Bever, Catherine Lee and Greg Steinke, oboe; Emily Nelson and Vakarė Petroliūnaitė, soprano; Nancy Wood, mezzo soprano.