Songs of Remembrance Redux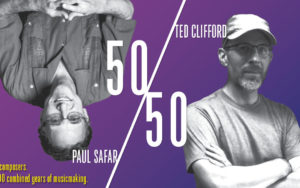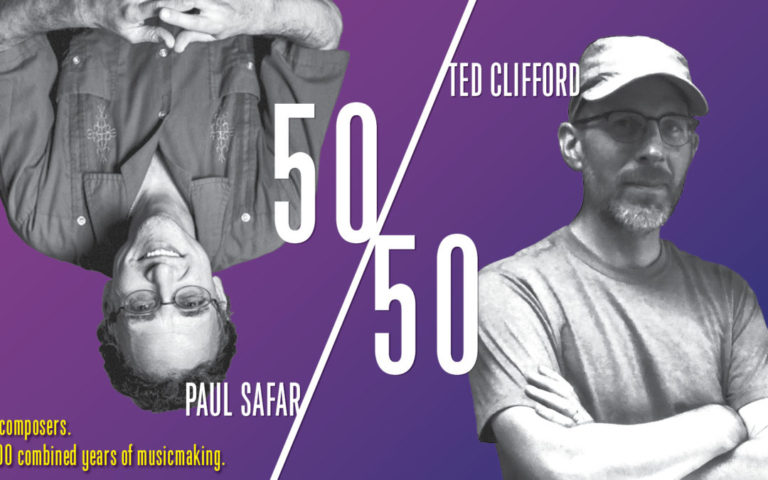 In March 2017, in a performance at the Oregon Historical Society, our group of musicians performed Ted Clifford's Song of Remembrance at A Concert of Remembrance commemorating the 75th anniversary of FDR's Executive Order 9066.
Now in a performance to mark Ted's 50th birthday and fellow composer Paul Safar's 50th birthday, we will perform Song of Remembrance again with concerts in Eugene and Portland. Along with more wonderful music by both of these great Oregon composers.
50/50 -The Music of Ted Clifford and Paul Safar
Cascadia Composers 11th concert season kicks off with new music celebrating the 50th birthday years of composers Ted Clifford and Paul Safar. Performers include members of the Delgani String Quartet, pianists Asya Gulua and Maria Choban, vocalist Nancy Wood as well as the composers themselves. Art songs, jazz and poetry inspired pieces and free improvisation with unique instruments should make for a variety filled evening.

Special performances include the Eugene premiere of Ted Clifford's Song of Remembrance with poetry by Oregon poet laureate Lawson Inada. In addition, the evening will feature the Eugene premiere of Paul Safar's Incantation, inspired by the poetry of Czeslaw Milosz.

Veteran and rising chamber music artists will grace the stages in both cities: Eric Alterman, Coco Bender, Sean Brennan, David Burham, Maria Choban, Charlie Doggett, Mary Ellen Grace, Asya Gulua, Chris Higgins, Ben Lincoln, Baird Quinn, Kim Uwate, Nancy Wood and the Iridescence flute and piano duo.
| | |
| --- | --- |
| Saturday, September 14th at 7:30 p.m. | Saturday, September 21st at 7:30 p.m. |
| Unity of the Valley Church, Eugene | The Old Church in Portland |
Tickets are $25/10/5/ under 12 is free, available at the door and from brownpapertickets.com