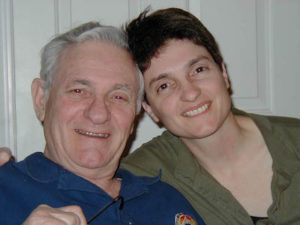 My Dad has been gone almost six years. He was an affectionate father, attentive mentor, and learned teacher.
When I published my music method Truly FUNdamentals in 2011, the summer after he died, I dedicated it to him.
This year as I approach the anniversary of his birth and death (Sept. 11 and Sept. 21), I feel moved to have a special sale of all the formats and editions of Truly FUNdamentals.
You can take home the spiral-bound with CD Teacher's Edition ($35), any of the student editions with CD ($18), or any PDF with mp3s ($20 or $12) — any of these for the special #10Day$10Sale price of ten dollars.
Jot down your email address above and I'll notify you when the sale begins! You'll get a link to the special $10 page.