Summertime Music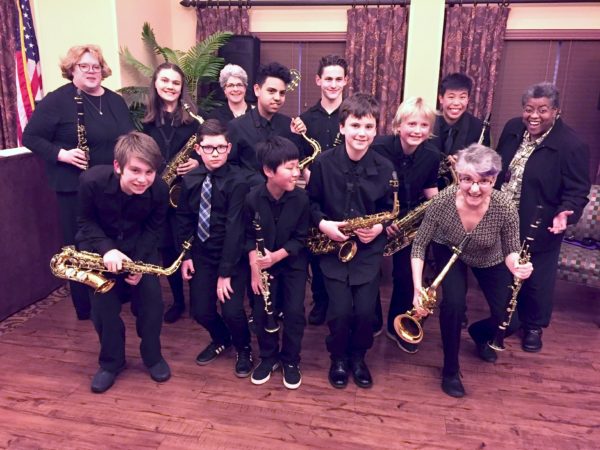 Are you or your musical child looking for a fun ensemble playing experience this summer? If so, I've got just the thing: SERI. Small Ensemble Reading Intensive.
SERI is my weeklong summertime workshop for clarinet and saxophone players. During the five-day (10am-noon) period, a maximum of six players will join me in my studio to read and play music written for two, three and four players.
We will start the week with some simple chorales and harmonically rich gospel tunes and gradually play through some contemporary popular music.
When you are a musician, it is great fun making music by yourself. However, the enjoyment intensifies when you get together and 'jam' with other players in a small ensemble.
Ensemble Skills
Students will have some serious fun AND also be learning the skills of ensemble playing.
Ability to play one's own part while also listening to the other parts.
Hearing how all the parts integrate to make a wondrous harmonic whole.
Tuning your instrument to a tuner and tuning your instrument with other players.
Playing in a small ensemble gives you 'Big Ears'!
Don't worry! It's a good thing. 😉
Big Ears means being able to listen and hear in a deeper way than you do in your daily life. Playing in a small ensemble develops one's concentration, patience, teamwork, leadership, and social skills. And topping it all off is how much FUN it is to play music with others!
I'm offering SERI four times over the summer:
July 9-13

   

register by June 25
July 23-27

   

register by July 9
Aug 6-10

   

register by July 23
Aug 13-17

   

register by July 30
Sign up today! Maximum six students per class. Invite a friend to play the classes with you!
Read more and sign up here.