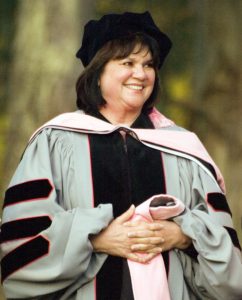 A friend recommended this documentary to me recently. I finally got a 'round tuit' and thoroughly enjoyed this movie based on the memoir by Linda Rondstadt, Simple Dreams, A Musical Memoir.
I hadn't realized the amazing voice Rondstadt had until this movie. I mean I always enjoyed her music, but I guess I took the amazing-ness of her voice for granted.
And Rondstadt is still with us, but her voice is not. She has Parkinson's disease and has lost control of her voice. How she once used to carve out soaring highs and gritty lows with ease, how she belted out some tunes and whispered others, those talents are no longer part of her vocal skill set. Check out the trailer below.
You can rent/watch it on Netflix, Amazon, iTunes, and YouTube.
Featured image credit: By Eric Frommer – https://www.flickr.com/photos/armadilo60/3996454741, CC BY-SA 2.0, https://commons.wikimedia.org/w/index.php?curid=84433829
I'm referring to this type of short post as a Trill from Grace Notes Music.