Planting Seeds, Spring Recital 2019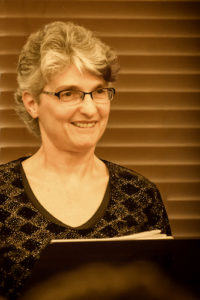 At Grace Notes Music Studio, I am planting seeds.
And at the April music recitals, music will be in full bloom!
Students are preparing a ton of joyful music to share in two performances at local senior living centers. The program is varied and features music by Wolfgang Mozart, Stevie Wonder, Miles Davis, Georges Bizet, and others.
For the first time, one of my clarinet students will be accompanied by harp!
A clarinet quartet and two saxophone quartets will perform.
Here is our program in no particular order:
Clarinet Quartet: Hava Nagila, And All That Jazz, Linus & Lucy Theme
Sax Quartet: Helena Polka, Pink Panther Theme, Sir Duke
Sax and Clarinet Septet: Trinities by Mary Ellen Grace
Minuet and Trio by W A Mozart
Blue Bossa
Freddie Freeloader
Lamento by L Bassi, accompanied by harp
Irish Reel, unaccompanied dance for saxophone
Amazing Grace and Michael Row The Boat Ashore, clarinet duets
Stompin' At The Savoy
The Toreador Song and Habanera from Carmen by Bizet, sax duets
Guest Sax Quartet will play Selections from West Side Story by Leonard Bernstein
Please visit my recital page for more details.