Sax & Clarinet Starter Gear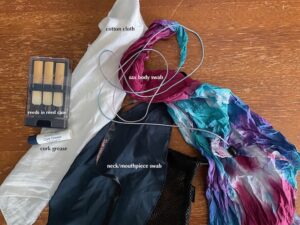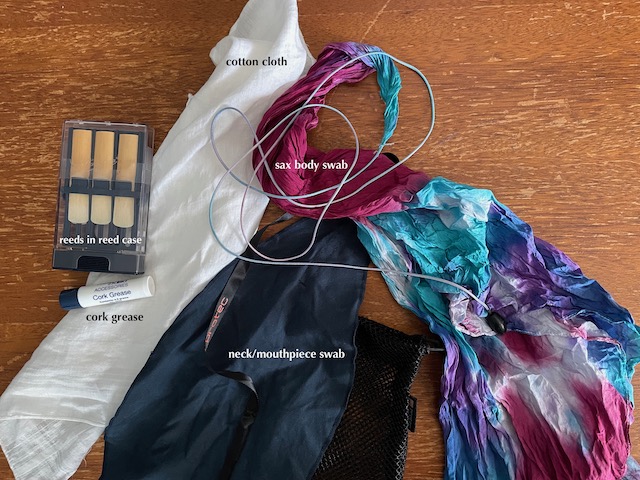 What tools and gear do you need to get a good start on your musical instrument?
As someone who has been a musician for more than 50 years, I know a thing or two about the best tools and gear you need to get started playing the clarinet or saxophone.
When you rent or purchase an instrument from a music store, the store usually includes a package that contains gear to clean and care for your instrument. Sometimes gear is included that you as a beginner will not use. I've also seen items in these packages that I have never used in all my years of playing. See reed toothbrush and mouthpiece brush images below.
You might also run across these packages if you search online for "saxophone starter package" or "clarinet starter kit".
The Basics
Start with a saxophone or clarinet that has all of these essential pieces.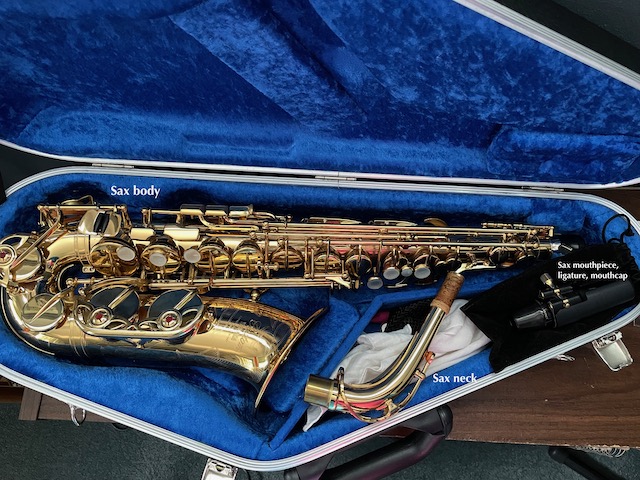 On the saxophone, they are the sax body, sax neck, sax mouthpiece, ligature, mouthpiece cap, and sax body end cap. The clarinet parts are the bell, lower joint, upper joint, barrel, clarinet mouthpiece, ligature, mouthpiece cap.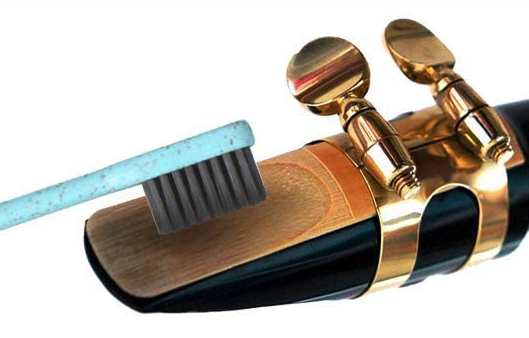 Taking good care of your instrument is as important as the learning how to play it. Good care starts here:
cork grease
cleaning swabs
a couple of reeds, strength #2.5
a neck strap (saxophone only)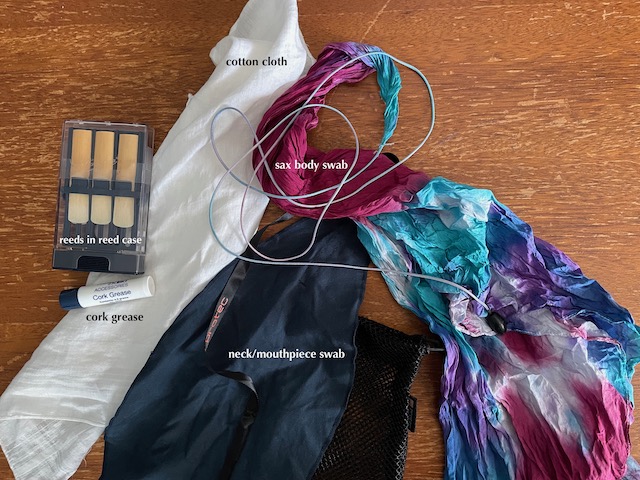 Cork Grease
This usually comes in a tube that looks like lip balm. Twist the bottom of the tube to raise the cork grease and apply it to all the corks on the instrument. The saxophone only has one cork on the neck pipe. The clarinet has cork on the mouthpiece, both ends of the upper joint and the bottom end only of the lower joint.
Once you've applied the grease, rub it into the cork with your fingers.
*Clarinet only* On the lower end of the upper joint you will notice four trill keys positioned right above the bridge key. Raise the bridge key (left hand finger two) when applying and rubbing in cork grease to this cork.
Cleaning Swabs
For the clarinet, one cleaning swab and a small cotton handkerchief is all you need. After removing the reed, run the swab through the whole clarinet two or three times to remove as much moisture from the inside of the instrument. When you separate the joints, bell, barrel and mouthpiece, wipe the ends with your cotton cloth. Wipe out the ends that don't have cork since moisture collects there and can be missed by the swab! Finally, use the cotton cloth to thoroughly clean the inside of the mouthpiece.
The saxophone can be cleaned with one large swab for the body and a smaller swab for the neck and mouthpiece. A cotton cloth can also be used to wipe the outside of the neck tenon and the inside of the receiving tenon on the sax body.
Reeds
In my studio, I supply each student with two cane reeds for each month of lessons.
Each instrument has a different size reed to fit that mouthpiece. A tenor sax reed is too big for an alto sax mouthpiece. A clarinet reed is too small for any saxophone, though it is close in size to a soprano sax reed. So first make sure you get the right reed for your instrument.
All reeds come in varying reed strengths. Reed strengths are determined at the factory with a special machine that measures how much resistance a reed has when air is forced across it.
Reed strengths begin at 1.0, 1.5, 2.0, 2.5, all the way up to 5.0. Some brands, such as Legere, also run ¼ strength reeds. Start with a 2.5 strength reed. Reed strength to use is related to the mouthpiece size, tip opening, and chamber. Your starter instrument is going to supply a medium mouthpiece and thus a medium reed (2.5) is a safe one to start with.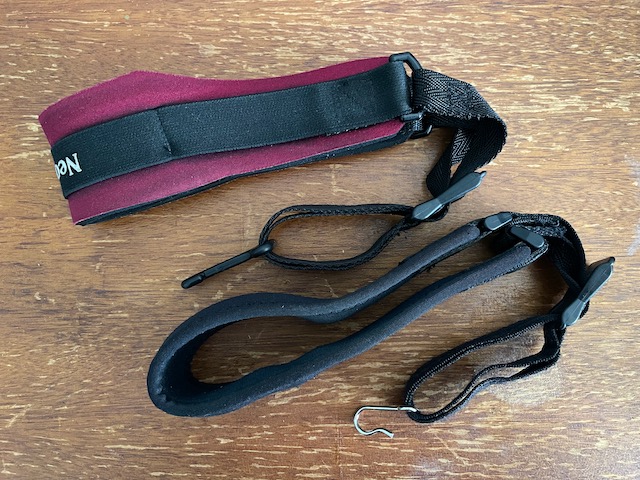 Neck Strap
The saxophone absolutely needs some kind of support system to hold the instrument in order to play it. A neck strap is the piece of equipment all starter saxophones come with. There are also various types of harnesses you can use that take the weight of the sax off one's neck.
Personally, I switch between two different types of harnesses: Jazz Lab's Saxholder and Vandoren's Saxophone Support System Harness. But they are both a little spendy for a beginner at $45 and $150 respectively.
For a new sax player, if one of the above harnesses is not available to you, at least get a neck strap with some built in cushioning. I like the Neotech neoprene neck strap as shown in the above left image. They start at $16.
Clarinet players may want to use a neck strap, especially younger players, but it is not necessary. If you do want to invest in one, check out Neotech or Protec brand clarinet straps. They start at $15. If your clarinet does not have a ring for the hook to attach (it's above the right thumb rest), make sure your strap comes with a small piece of leather that adapts the hook to attach to the thumb rest. Shown in the above right image.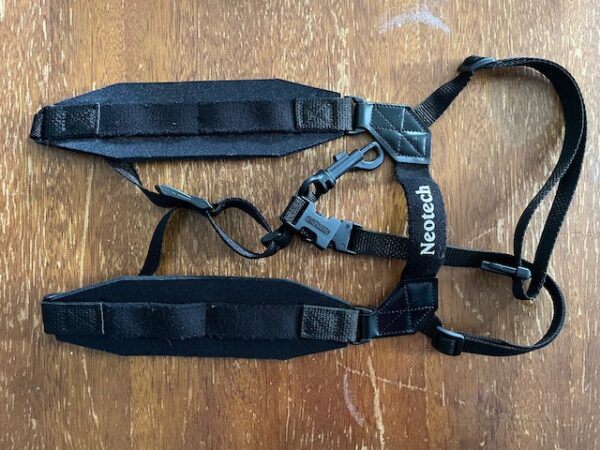 Gear Part Two
In a future article, I will talk about the next pieces of gear you might want after you've been playing a little while.