Shuell Wins Young Artist Solo Competition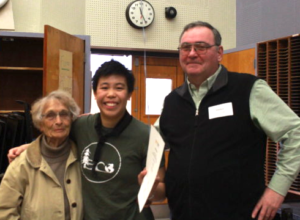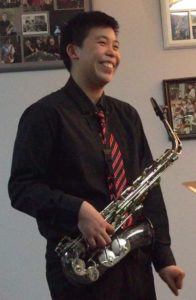 The Rose City Gay Freedom Bands held their first Young Artist Solo Competition for 10th through 12th grade music students in the tri-county area and SW Washington. One of my students, Ally Shuell, entered the competition playing Diversion for Alto Saxophone and Wind Band by Bernard Heiden, … and won!
I first met Ally Shuell when she was a sixth grader at Beaumont Middle School. She began taking saxophone lessons with me that year. Seven years later she is a senior at Madison High School where she plays in Wind Ensemble, Symphonic Band, captains both the Soccer and Softball teams and is a member of the National Honor Society.
Yes, Ally Shuell is a winner in so many ways. Now she adds to her resume: winner of the First Annual Young Artist Solo Competition offered by Rose City Gay Freedom Bands.
Ally will be performing Heiden's Diversion on April 14th at 7:30 pm with the Portland Gay Symphonic Band at Kaul Auditorium on the Reed College Campus. She will be awarded a $500 scholarship at the performance. Tickets are available at the door and are free with donations accepted.
Ally will also play this same solo with piano accompaniment at the Spring recital, Hand Over Heart, on April 17.
In 2017, Ally performed with the Oregon Ambassadors of Music's Europe Tour and also performed with the All-Northwest Honor Band through Pacific Lutheran University.