Tenor Sax Good Time Blues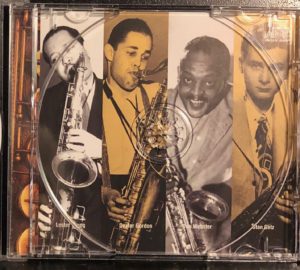 Ornette Coleman once said, "The Tenor's got that thing, that honk, that you can get to people with. Sometimes you can be playing tenor, and I'm telling you, the people want to jump across the rail."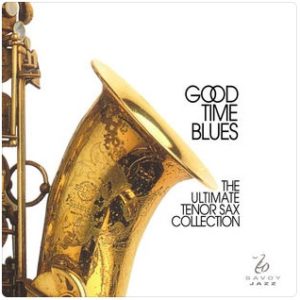 In 2005, I purchased a Savoy Jazz 2004 release, Good Time Blues: The Ultimate Tenor Sax Collection. It contains selections played by Coleman Hawkins, Lester Young, Illinois Jacquet, Sonny Rollins, Gene Ammons, Hank Mobley, and more.
Listening to…
Right now, I'm listening to John Coltrane's rendition of E.F.F.P.H. recorded in 1958. This is a simple two-chord tune with which all the players are having fun. Coltrane plays the third solo, after the flugelhorn and pianist. His entry to the song is commanding and confident. He takes 5 choruses that wail amidst a mambo, tropical blues feel. Sweet tune.
Wide variety of tenor sounds
This CD reflects a variety of styles of music in addition to the variety of styles of tenor players. Sonny Rollins plays the straight-ahead tune, Audobon from 1949. Yusef Lateef takes his combo screaming through 8540 Twelfth Street from 1957. Coleman Hawkins, with his super-relaxed embouchure and feathery vibrato, is featured in a small ensemble playing On The Sunny Side Of The Street from 1944.
This is a great compilation which I enthusiastically recommend.