My Favorite Things, er… Songs!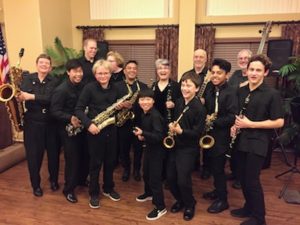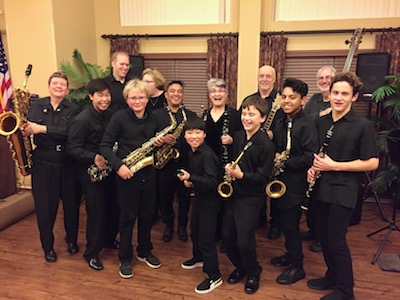 My Favorite Things recital video is now up on my YouTube channel as well as posted here on the recital page.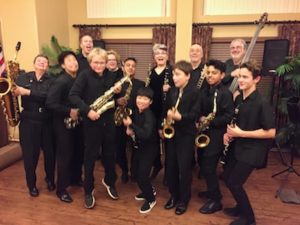 We always have fun playing for the residents of The Courtyard at Mt Tabor and this time was no exception.
Seven students plus five guest performers spent an evening at The Courtyard providing entertainment for family, friends, and residents.
We played some of our favorite songs, from Daylight by Maroon 5 to Ave Maria by Franz Schubert.
Program:
William Tell Overture G. Rossini
 Alan Patterson, Saxophone
Ave Maria F. Schubert
 Deborah Hoff, Clarinet
Daylight Adam Levine
 Dooley Kim, Clarinet
Take Five P. Desmond
 Caiden Searcy, Saxophone
C Jam Blues E. Ellington
 Omar Vargas, Jr., Saxophone
The Entertainer S. Joplin
 Deborah Hoff, Clarinet
Sonata in C Major W. Mozart
 Jackson Weinberg, Clarinet
Willow Weep For Me A. Ronnell
 Ally Shuell, Sam Aquino Pogue, 
Mary Ellen Grace, Kate Richardson; Saxophones
Struttin' With Some Barbecue, Icarus, Comes Love  Mary Ellen Grace, Saxophone; 
Will Wigmore, Guitar; Jon Oace, Bass
Holiday Medley and Chanukah Traditional
 All Performers