The Cabaret Card: Discrimination Against Black Musicians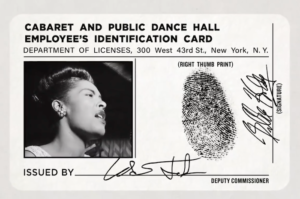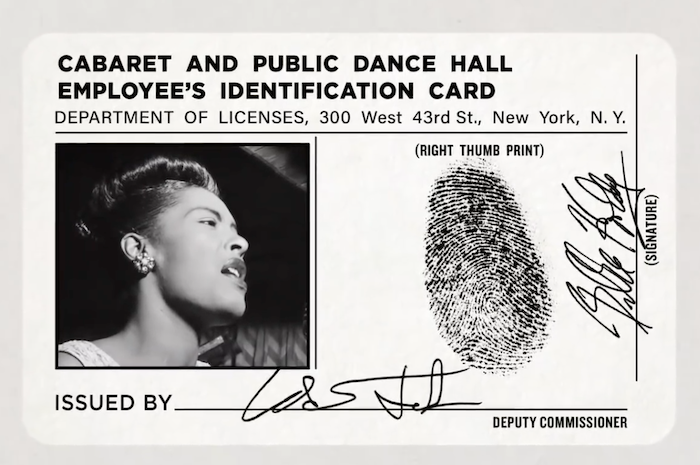 It all started with regulations on the nightclubs in New York City back in the 1920s. In 1926, the city council passed a law that imposed a 3am curfew and outlawed dancing in clubs without a special cabaret license.
You heard that right. With a prescient nod toward the movie Footloose, New York City outlawed dancing in 1926!
Licensing authority was given over to the NYPD. In addition to licensing and policing the night clubs themselves, NYPD also required everyone working in the clubs had to carry a "Cabaret Card" in order to perform.
To get a card, you had to line up at the police station, be photographed, fingerprinted, and interviewed. Any prior record meant you were denied a card. No card, no earning a living!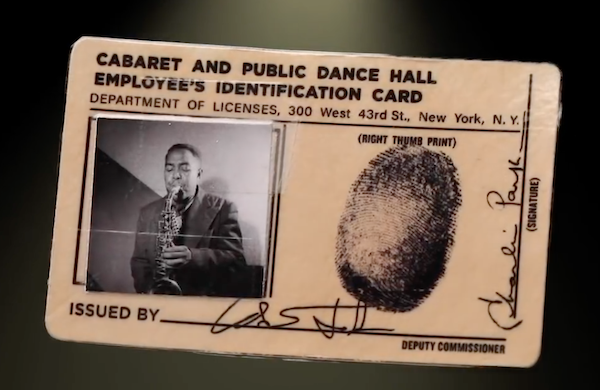 Charlie Parker was one of many whose cabaret cards were revoked. Parker's was revoked at the height of his popularity in 1951, when he was performing with the likes of Dizzy Gillespie and Thelonius Monk, and even had a club named after him – Birdland.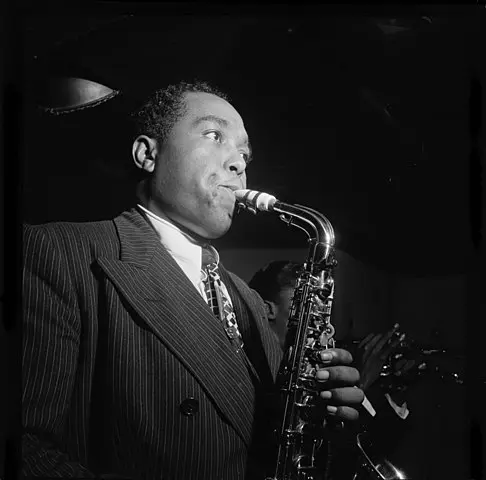 Since he couldn't play in NYC, he went on the road. After almost two years without a card, his was reinstated in 1953 about a year before his untimely death at the age of 34 due to complications from alcohol abuse and heroin addiction.
Billie Holiday lost her cabaret card after a drug arrest in 1947. Some think the police were looking for a chance to remove her from the spotlight after singing the anti-lynching song Strange Fruit to white audiences. She served a year in jail after which police would not reinstate her card. She was kept from performing in NYC clubs for more than ten years.
1960 was a turning point in the arts community. White comedian, Richard Buckley was pulled off stage in the middle of a performance for not mentioning two minor arrests from more than ten years earlier. The stress of being unable to earn a living contributed to Buckley having a stroke and his death just three weeks after his arrest.
Frank Sinatra refused to apply for a cabaret card in protest of the unjust system. The publicity prompted a large investigation of NYPD which uncovered many unlicensed white performers (whom the corrupt white supremacist police allowed to perform without cards) and over 100 alcoholic beverages and health rules violations. Still, Mayor Robert Wagner reported no corruption.
The cabaret cards remained in effect for six more years until new mayor John Lindsay took office in 1966. The cabaret card system was abolished in its entirety in 1967.
Becoming Anti-Racist
Being against white supremacy and racism is not enough, at least for me. I'm educating myself about my white privilege by listening to Black voices. This article is what I hope will be one of many as I unlearn my own racism and become anti-racist.
I stand with the Black community against racism and police brutality. Black Lives Matter.