SERIous Opportunity To Become A Better Musician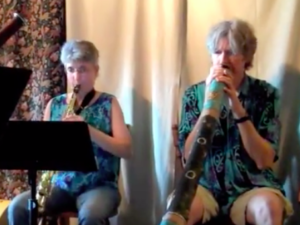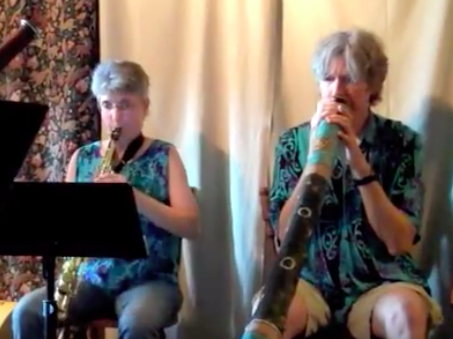 Next month, the Spring SERI class begins!
SERI, which stands for Small Ensemble Reading Intensive, is a small group class I've developed and made available for saxophonists and clarinetists. My class is a SERIous opportunity to become a better musician!
With a minimum of three students and a maximum of six, the musicians come together to form a musical ensemble and practice playing together. Register here.
Listen to two of the songs you will be playing:
Become a Better Musician
Playing in a small ensemble is a way for musicians to develop a variety of musical skills that they might not otherwise have experience with. Such as:
sight-reading
cooperative playing
listening skills
playing hemiolas
improved intonation
Sight-Reading
Sight-reading is the ability to play music accurately during the first time seeing it and playing it. The first time a group gets together, someone hands out the music to play. Each musician scans the music by taking note of the key signature, time signature, any repeats, unusual rhythms, accidentals, highest and lowest notes, and anything that might be a stumbling block.
Then they play the music! Start at the top and don't stop until you get to the end. The more you practice this skill, the better you get at it.
Cooperative Playing
Small ensembles differ in one respect from large ensembles in that the small ensembles have one player per part. In large ensembles, there are multiple players per part.
So playing in a small ensemble demands that you are reading the music accurately and with confidence. Playing in a small group helps you develop that confidence.
Listening Skills
When you are the only one responsible for one part of the music, not only are you working at playing the correct rhythms, counting and making proper entrances, you also need to listen to the other parts. How does your part intersect with the other parts? In a sax quartet, for example, the tenor might play the melody and the soprano, alto, and baritone be playing a rhythmic supportive part, different from the melody.
You also listen for tempo changes as well as keeping the current tempo steady with one another.
Playing Hemiolas
Speaking of rhythm, a hemiola is a musical figure in which, typically, two groups of three beats are replaced by three groups of two beats, giving the effect of a shift between triple and duple meter.
How you might experience that in a small group is when part of the ensemble plays the duple pattern and the other part of the group plays the triplet pattern. Playing those well takes some concentration on playing one rhythm while hearing the other rhythm.
Improved Intonation
Playing with just one other person will help with your intonation. When practicing alone, you may find yourself looking at a tuner and watching for the green light to come on to show you are playing that pitch in tune.
When you play with at least one other person, you use your ears to listen for when you are in tune… and when you are out of tune! And you learn to tune as you play. This is an extremely important skill to have when playing with others.
SERIous Opportunity
My small group class will give you lots of opportunities to practice playing in tune, as well as developing your sight-reading skills, practicing your cooperative playing skills and listening skills.
Register today!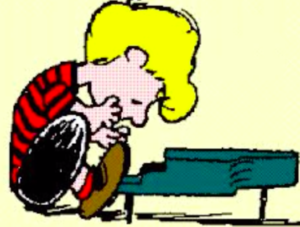 Please register by Thursday, January 31 for either the Tuesday clarinet class or the Wednesday saxophone class.
Some of the music we will be playing includes The Pink Panther by Henry Mancini, Linus & Lucy by Vince Guaraldi, the March from Tannhauser by Ricard Wagner, traditional Greek dance, Hava Nagila, and Trinities by Mary Ellen Grace.
Yes, I am looking forward to re-arranging my three-movement piece for both small ensembles to play together at the recitals in April.